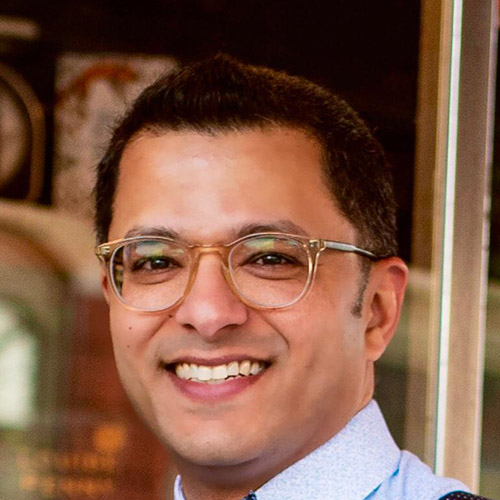 Coach Vishal Patel
Coach Vishal is a ICC Certified Level 1 coach since 2011.
He served as the Atlantic Region Junior Team coach from 2015-2017. He coached the regional U-13 team on their maiden international tour to Trinidad and Tobago in 2017. He was the coach of the regional U13, U14 and U15 teams that participated in the National Tournament held in Bolingbrook, IL (2015-2017) and in Edison, NJ (2017). He actively coaches academy teams in various age categories at local tournaments and leagues. He was also a volunteer coach at the 2016 and 2018 USA Cricket Combines.
Coach Hemant Athalye
Hemant Athalye, represented the State of Maharashtra in the U22 Col.CK Naidu Trophy.
He has been the head coach at Deccan Gymkhana in Pune for 20 years. He has coached players like Kedar Jadhav (Current India & CSK player), Rahul Tripathi (Captain of Maharashtra Ranji Trophy Team) since they were under 14/15 years of age.
Coach Jaideep Narse
Jaideep Narse, former Ranji Trophy player for Maharashtra and coach for U23 and junior formats.
Coach Kaushik Aphale
Kaushik Aphale, an ex-first class cricketer from India played for the State of Maharashtra (7yrs) and Tripura (1yr) in the Ranji trophy.
He has represented West Zone in the prestigious Duleep and Deodhar Trophy. Played as an overseas professional for various clubs in the UK for 15 yrs from 2001 to 2019. Played in Australia as a Player/Head coach - Assistant Coach for 10 yrs from 2010 to 2020. Qualified ECB Level 2 Coach, also worked with Cricket Victoria (Australia) for 2 yrs.
Coach Pritam
Former First class cricketer from Hyderabad representing. 1). Vizzy Trophy, 2). Moin-ud-dowla gold cup for Hyderabad president's XI, 3). State Level And Various major leagues
Also Represented Senior Nationals For Andhra Pradesh(BFI), South Zone, Inter-versities. Associate to Hon'ble Mr.G.Vinodh(President, HCA- Rajiv Gandhi International cricket stadium, Hyderabad Coached Various Mumbai U - 17, U-19, U-23 Teams under the Guidance of Mr.Rajesh Sugar( Selector U-19, MCA)
Coach Sushil Nadkarni
Sushil Nadkarni, head coach with MSCA in Houston, Texas and former USA Captain considered the best batsman in the history of USA Cricket with 51.3 ODI average for Team USA.
We're always looking for talent
Got what it takes to work with us? Great! Send us a link to your resumé or portfolio to become part of our talent pool.
Contact Us